All about Video on Demand (VOD)
Video on Demand allows you to rent or view online TV shows or HD movies. For a rental, the price range, ranges from 1 to 7 euros


Operation
– Download: Just pay and download. You can then watch the movie, within 30 days, on your computer or TV (via a cable). Once the movie has started, you usually have 24 to 48 hours to watch it as many times as you like, before the file is blocked and becomes invisible.
– Streaming: Streaming programs are streamed via the Internet. Streaming lets you see a program instantly on your computer, but does not allow you to save it. Cheaper than downloading, the viewing quality is worse.

Can we watch movies on television?
In principle, you can only view the movie on the computer where you downloaded it. You can see it on TV, only if you have a cable that connects this computer (and not another) to your television
V.O.D. for everyone ?
VOD is available for 78% of French people. Those who do not have access to VOD are:
– Internet users equipped with low bandwidth (Modem)
– Unix and Mac users (except for the freebox and the INA)
– Windows users not adequately equipped
Technical Requirements:
– Windows 98, 2000, XP or Millennium operating systems.
– Browser: Internet Explorer (versions 5.5, 6 or newer)
– Video players, different depending on the site, but are for free download. The most used is Windows Media Player 9
Why VOD is often only available for Windows?
For now, VOD (Video On Demand) providers can only use a Microsoft program to protect movies from illegal copying. The protection system used is Microsoft DRM which runs on a key and lock system. The video file contains the key, the computer has the lock. The program (movie or other) can not be played on another computer
Will VOD be available one day for all?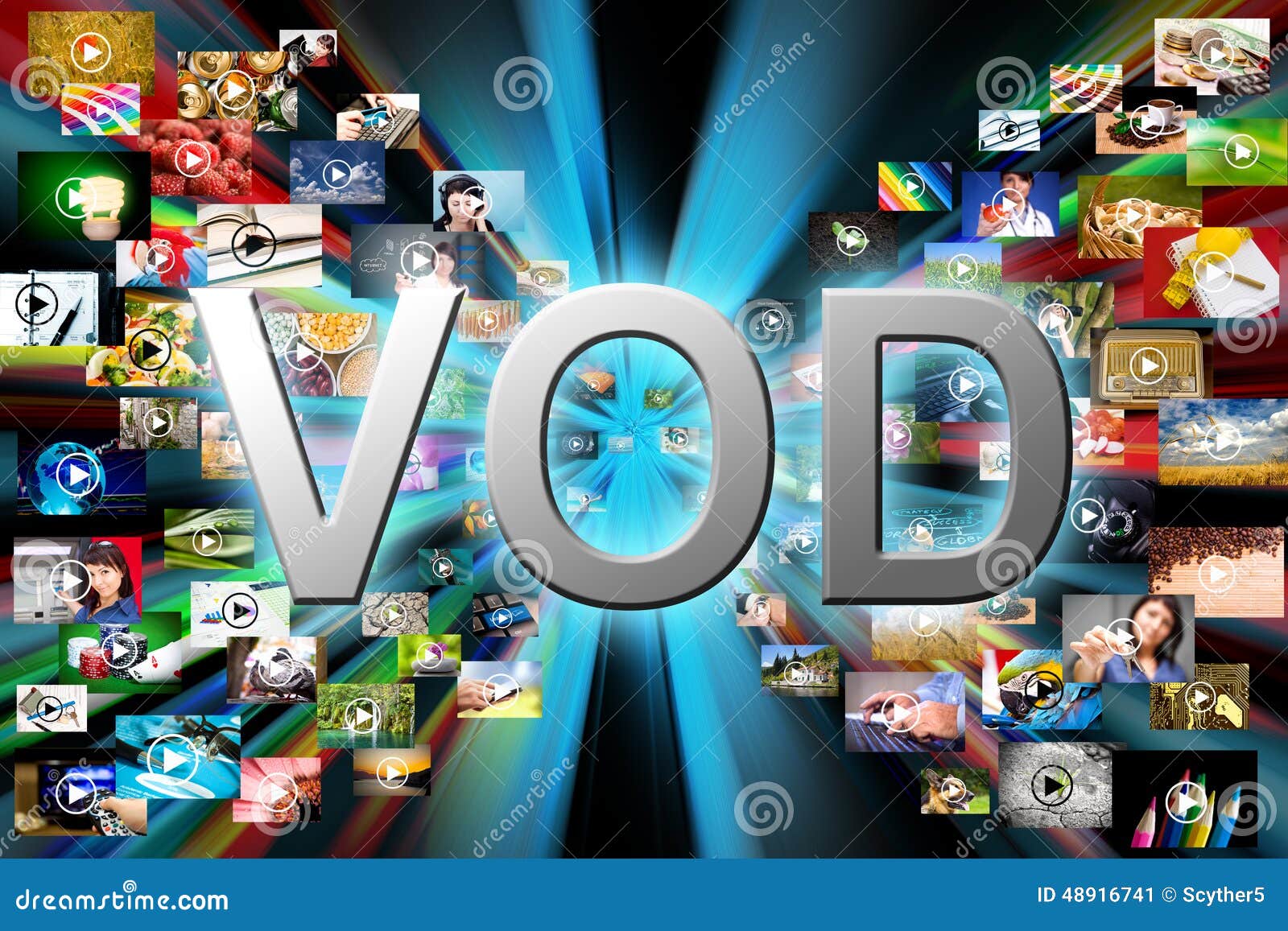 Yes. The INA Just do it for television and radio programs! (Available on Mac since May 2007)
Apple launched in September 2006 the VOD via Itunes. Apple also uses a DRM (Digital Rights Management) protection system, imposed by the Majors
Can I burn the movie to a DVD?
In principle, yes, but you can only play it on the computer that downloaded it, so you can not play it on your TV's DVD player. The lifetime limit of the film remains the same.
How to buy a movie when it exists only in VOD?
Very few propose for the moment this possibility. Nevertheless in the future DVD on demand (DOD) will develop. And finally, you will be able to see where you want, without constraints, a product that you have finally bought (on your TV, second homes, holidays, etc …).
At the moment it is the rights of distributors and producers that block this possibility, as well as the cost of digitizing the film, more than copyright "which is much talked about and often flouted".
Latest News:
July 2012 :
As it was to be expected other VOD operators were born. Between them, independent networks that offer rare films and short films or even DVD rentals like FilmoTV.
The TV channels and the cinema distributors took turns like tf1vision, m6video, francetvod, univerciné, some have to close like mk2vod in 2010 and of which CanalPlay has recovered the catalog …
Then, in 2007, the first comparators specialized in VOD (downloadable movies) appeared as totalvod, which unfortunately like the majority of comparators on the net, does not offer films of independent directors or companies that do not belong to Large groups. We assume that as usual the advertisers pay to be present … On the other hand a positive point for the comparator VOD Voirunfilm which seems to offer a fairly complete offer.
May 2007:
For all those on Mac who could not access the VOD offer of INA (National Institute of Audiovisual). DivX has finally developed a version for Macs. Player download the player on this site.
The system chosen by the INA is the Dvix, and now it is finally multiplatform, ie available for all Mac, Windows and Unix. And you can burn programs and watch them everywhere.
December 2006:
It seems that the Francetvod site is compatible with Mac OS X. But we have not tested it … it does not work with macs !
September 2006:
Apple and iTunes can download videos, games, audiobooks and music.